Connect | Simcere
Dec 23 , 2022 , Tsinghua University and Simcere Pharmaceutical Group(2096.HK) today announced that they have signed a strategic collaboration agreement on building the "Tsinghua - Simcere Joint Research Center for Innovative Drug Discovery" (hereinafter referred to as the "Joint Research Center") . The project has already received approval and license from the school, which marked the official establishment of the Joint Research Center.
This is the first university-level collaboration project carried out by Tsinghua University with a leading Chinese Pharma company in the field of biomedicine. The Joing Research Center will focus on innovative drug discovery in the fields of Central Nervous System (CNS) diseases, oncology and autoimmune diseases, the center will also facilitate academic-industry communication, as well as promoting talent cultivation for both Tsinghua University and Simcere's R&D team.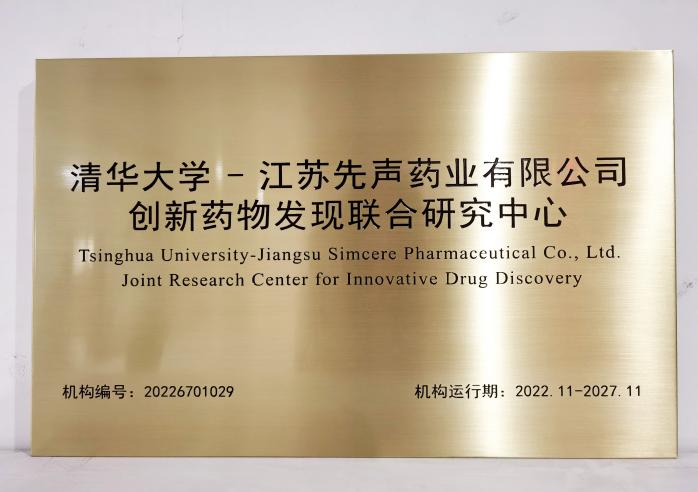 The Joint Research Center has established innovative drug project-oriented PI(Principal Investigator)mechanisms in three major therapeutic areas and director responsibility systems under the leadership of management committees. The Joint Research Center will be part of the School of Pharmaceutical Science with the laboratory constructed on Tsinghua University's campus. In addition, Simcere's Beijing Innovation Center will also provide lab space and R&D resources for the PI teams in need.
"We are very pleased to work with Tsinghua University to establish a Joint Research Center. Tsinghua University has the top academic talents and rich resources for early discovery in China and is an important partner in Simcere's synergistic innovation strategy. Simcere's expertise and capabilities in the pharmaceutical field will help transform Tsinghua's laboratory discovery to clinical benefits for the patients. With the complementary advantages between the two sides, we will jointly hunt for breakthroughs that can provide todays patients with medicines of the future."said Jinsheng Ren, Chairman and Chief Executive Officer of Simcere.
"China's innovation power has attracted worldwide attention in recent years and was ranked 11th in the Global Innovation Index 2022 by WIPO, which is among the top of the 36 upper middle-income economies. Behind such remarkable growth, the basic research and talent support from top academic universities and the market-oriented cultivation from industrial companies are two important driving forces." said Dr. Renhong Tang, Ph.D., executive director of Simcere, deputy director of the Management Committee of the Joint Research Center, " As a Chinese pharmaceutical company driven by innovative R & D, Simcere has gained many successful experiences and faith in synergistic innovation. I believe the Joint Research Center will become another groundbreaking and powerful alliance for producing cutting-edge breakthroughs in the biopharma field."
"The Joint Research Center provides an exciting future as it combines the academic potential of Tsinghua University with the industrial impetus of Simcere, a leading Chinese pharma company to develop innovative drugs with significant clinical needs. We look forward to its beginning of operation soon. The University will also provide active support in terms of expert teams, academic resources, etc." said Professor Hongwei Wang, Vice-chancellor of Tsinghua University and Director of the Management Committee of the Joint Research Center.
"Tsinghua University has accumulated profound basic scientific research in the fields of neurological diseases, tumors, and autoimmune disease. We look forward to partnering with Simcere with an innovative spirit to deepen scientific understanding, and generate more core technologies." said Professor Feng Qian, Dean of the School of Pharmaceutical Science of Tsinghua University and director of the Joint Research Center.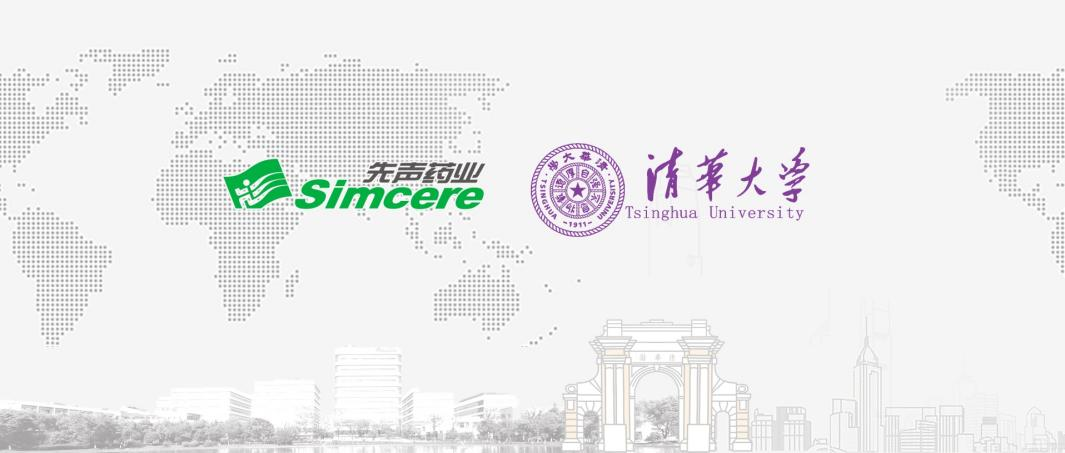 About Simcere
Simcere Pharmaceutical Group Limited (2096.HK) is an innovation and R&D-driven pharmaceutical company. The company focuses on three therapeutic areas, oncology, central nervous system and autoimmune diseases, with a forward-looking vision toward disease areas that may have significant clinical needs in the future,aiming to achieve the mission of "providing today's patients with medicines of the future." Leveraging its R&D capability and commercialization excellence, Simcere has built a market-leading product portfolio in China. Driven by its in-house R&D efforts and synergistic innovation, the Company has established strategic cooperation partnerships with many innovative companies and research institutes. www.simcere.com
PR contact: simcere.mediarelations@simcere.com
About Tsinghua University
Tsinghua University was established in 1911, originally under the name"Tsing Hua Imperial College". The name "National Tsing Hua University" was adopted in 1928. As one of China's most prestigious and influential universities, Tsinghua is committed to cultivating global citizens who will thrive in today's world and become tomorrow's leaders. Through the pursuit of education and research at the highest level of excellence, Tsinghua is developing innovative solutions that will help solve pressing problems in China and the world. At present, the university has 21 schools and 59 departments with faculties in science, engineering, humanities, law, medicine, history, philosophy, economics, management, education and art.